Bluestone Pool Coping Tiles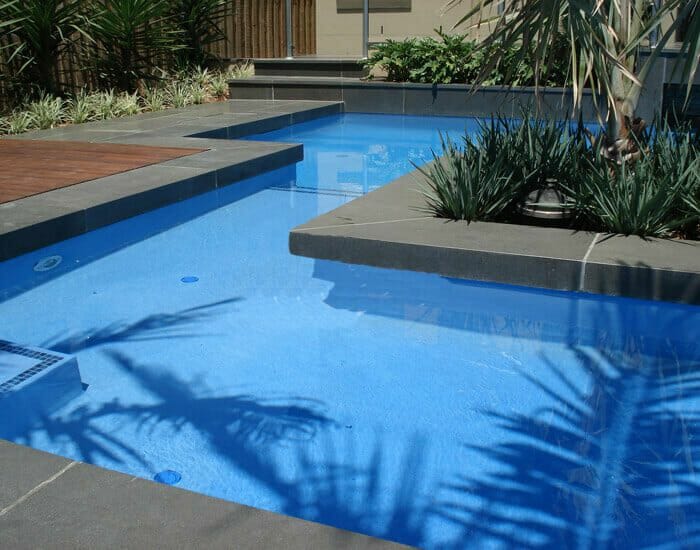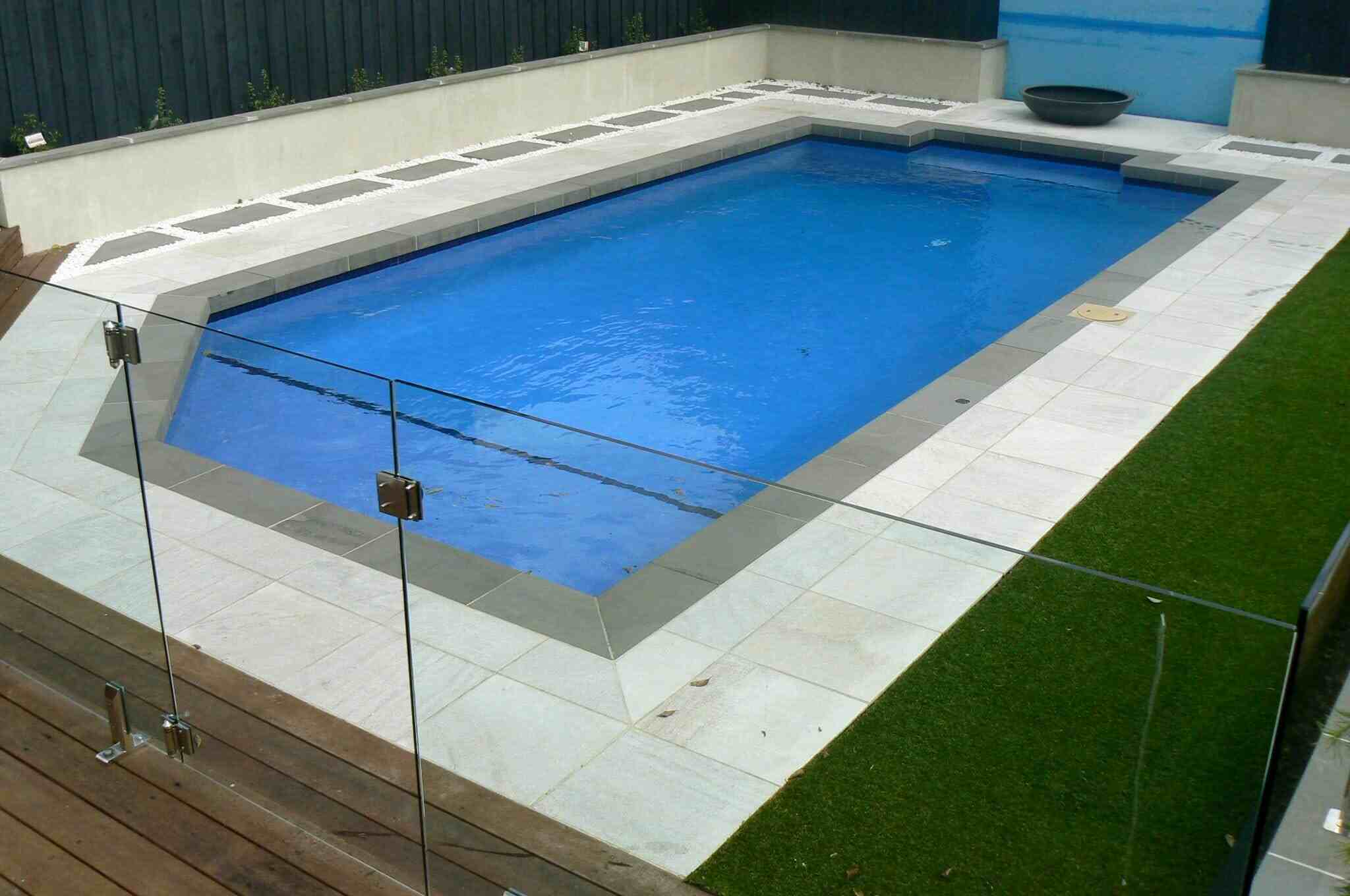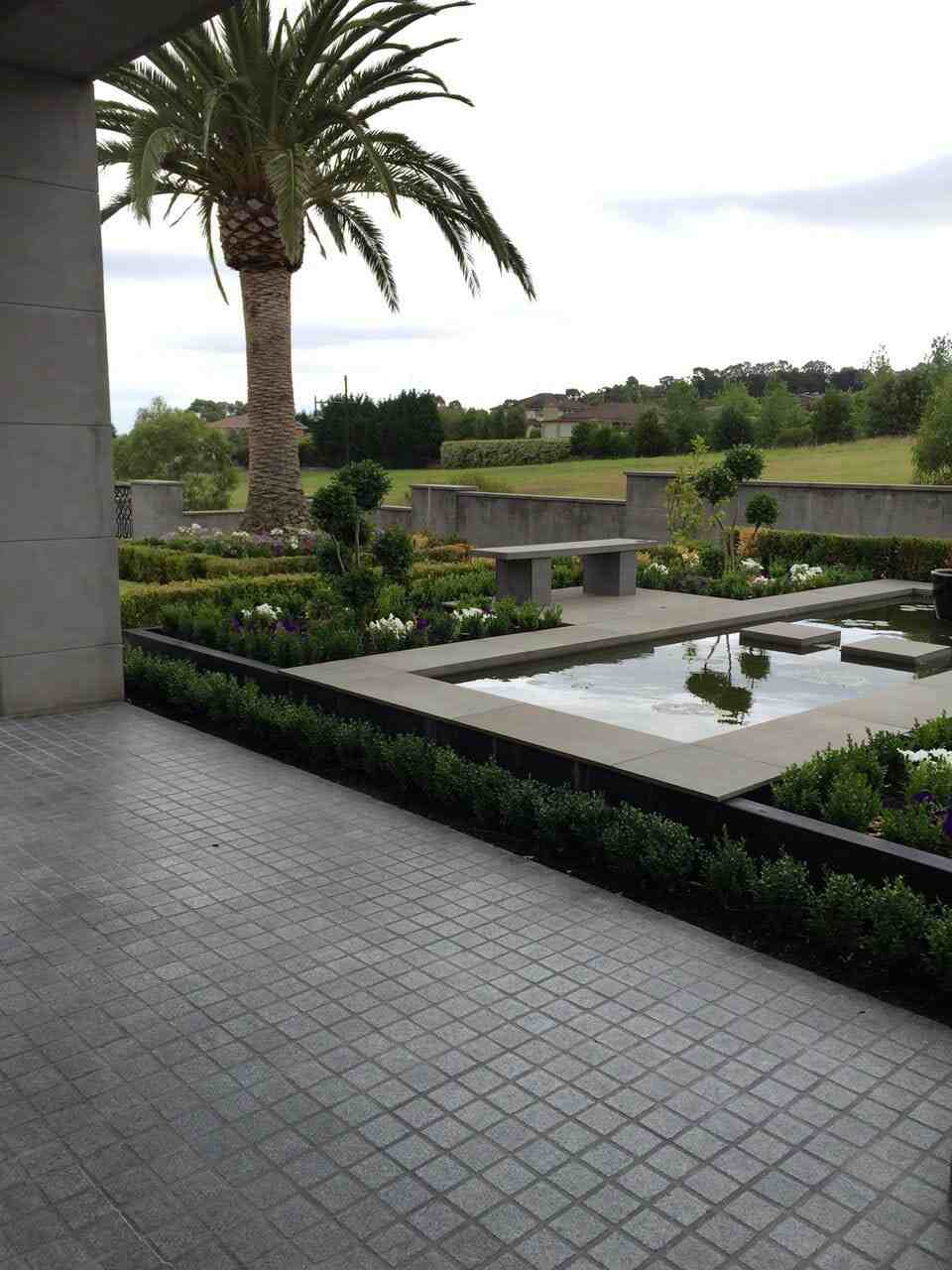 This is our ever-popular Harkaway Bluestone Rebated Pool Coping. Bluestone is extremely popular in Australia and becoming more commonly used due to recognition of its' outstanding finish, durability and low maintenance. Our bluestone pool coping tiles are natural pieces of stone that are sawn from large slabs of stone to be formed in one piece, with no joint lines. We stock rebated depths in various lengths and widths, which are listed below. The texture of the stone is non-slip with a sawn and lightly honed finish.
Browse our Gallery here and or send us a message here to find out more information on stock, pricing or anything else you may want to know.
Who wants Bluestone Rebated Pool Coping?
Bluestone as a natural stone is very popular is Australia, due to its history of being quarried in Victoria. If you walk the streets of Melbourne, you will undoubtedly see Bluestone on the streets and walls surrounding you, and this had lead to increased popularity of people wanting it in their own homes.
Some individuals seek a Bluestone rebate as they dislike the look of the joint between the pool and the coper, and it strays away from the traditional and becoming old-fashioned bullnose coper. The rebate provides a cleaner finish where you can see only the stone and no joins or adhesive.
Others use the rebate as the thicker look of the stone is aesthetically appealing. The thicker the tile is, the classier and to many mindsets, the more expensive of a look.
Another reason why you may want Bluestone Rebated Pool Coping is if you have unique height requirements. It can be easier to hide these changes with a rebate because you can't see what is behind the drop.
What is a rebate?
A rebate, sometimes also referred to as a drop face is a pool coping tile that is cut from a slab of stone in various sizes and shapes. We only stock coping tiles that are cut from a slab in one piece as we believe these to be of the highest quality regarding strength and looks.
What Bluestone finishes are available?
The Bluestone Rebated Pool Coping is stocked in one finish, which is sawn and lightly honed. Sawn and Lightly Honed refers to the tile being sawn from the block and then honed (polished) enough to remove the majority of the saw marks. This results in a non-slip is a mid-grey toned colour.
If wanting a darker look, one can apply a colour enhancing sealer to bring the stone to a deeper charcoal colour.
What sizes are available?
600x350x40/20
600x350x75/20
800x350x40/20
800x350x75/20
500x500x40/20
500x500x75/20
1000x350x40/20
1000x350x75/20
1000x500x40/20
1000x500x75/20
1000x500x100/20
I will explain how the sizing works below. As an example, I will use a 600x350x40/20.
The 600 refers to 600mm length, it is on this length that the rebate comes off of.
The 350 refers to the 350mm depth, this is from the tip/front of the rebate to the back of the tile.
The 40 refers to the 40mm height of the drop face. The drop itself 40mm looking at it front on, but drops only 20mm below the tile thickness of 20mm.
Durability of Bluestone Rebated Pool Coping
Bluestone Rebated Coping tiles are more than durable enough for your home or project. If laid correctly, and on a solid base without sub straight issues Bluestone can last a lifetime around your pool as it is not effected by salt or chlorine.
Maintenance of Bluestone Rebated Pool Coping
Maintenance is not a requirement with Bluestone although regular cleaning is key to keeping your floors looking beautiful for longer. Cleaning is easily managed by sweeping often, ensuring that dirt and grit don't get a chance to build up. A regular high pressure hose over your area will help keep them spotless. As with any natural stone it is porous, and so can be susceptible to spills and stains. If you do spill something, be sure to wipe it up immediately and don't let it set in. If a high stain area, sealing is an option! Seal and then reseal your stone roughly every 5 years (dependent on the use of the area). If you find that your area is very highly used and the marks are building up, you may want to use a stone cleaner. Be sure to source one particularly meant for natural stone, and discreetly spot test it first to ensure that there won't be any nasty surprises.
Quality is Key!
One should be aware the it is vital to choose a high-quality Natural Stone. We have worked tirelessly to get the best quality at the best price and we try our hardest to remain the cheapest seller in Victoria.
Contact us now if you think Bluestone Rebated Pool Coping Stones would be suitable for your next project! Or browse our range at
Enjoy your day from the Team!